ENGINEERED BEYOND THE COVID-19 PANDEMIC
Made in Canada
Pantheon Emergency Ventilator™ (PEV™)
The PEV™ continuously delivers pressure-controlled ventilation through several modes (CMV-PC, A/C-PC) using a turbine-based design and can be used for invasive and non-invasive ventilation.
In addition, the PEV™ does not require medical compressed air to function and can be supplemented with external oxygen sources to deliver higher oxygen content, which makes the PEV™ an ideal device for makeshift hospitals in addition to regular hospital settings.
The PEV™ is certified by Health Canada under the Interim Order authorization as a Class 3 medical device and half the price of traditional ventilators on the market!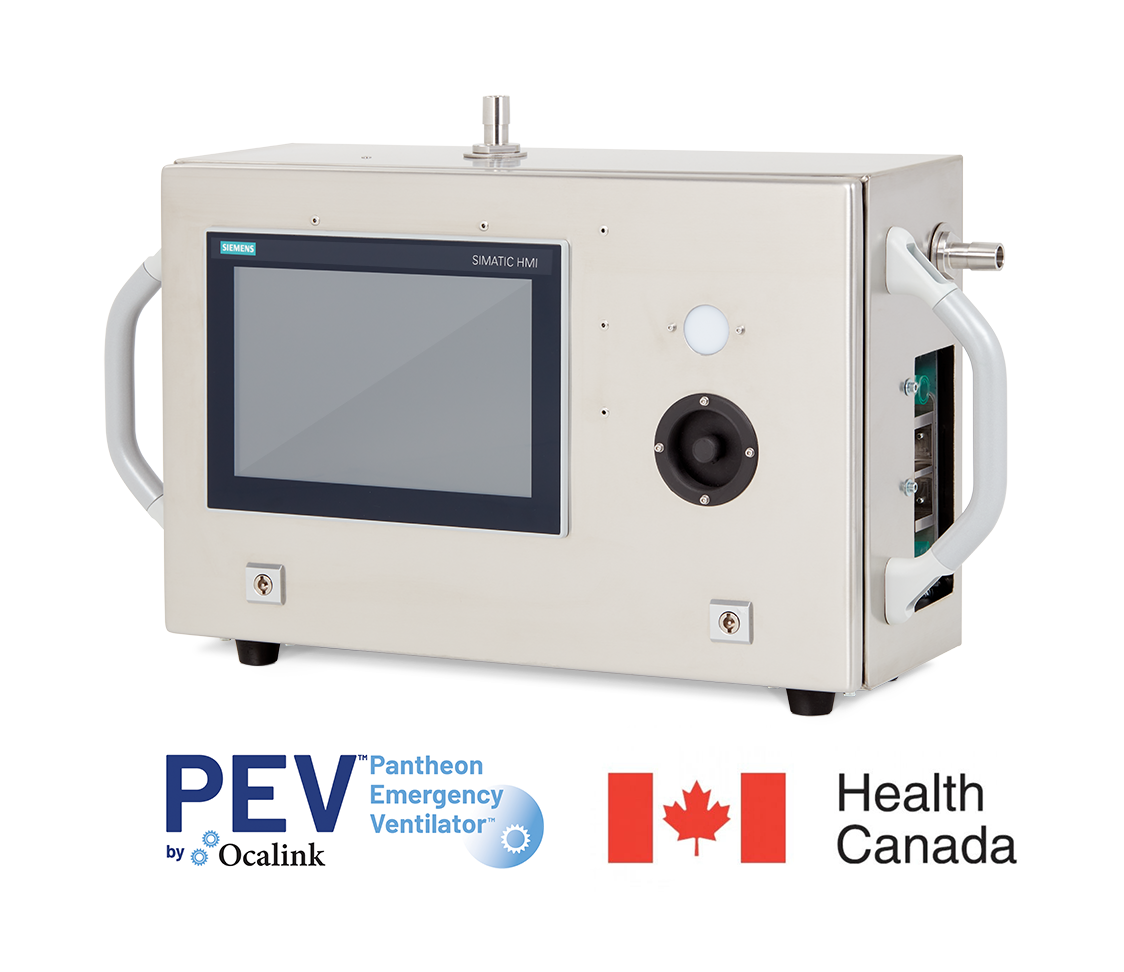 The PEV™ is now ready and we are accepting orders!
Please inquire to register your interest and receive the full details and data sheet.
Get in Touch
LET'S TALK ABOUT YOUR BUSINESS NEEDS
Send us a message or give us a call.